Who We Are
Our Difference
If you're like most of our clients, you care tremendously about the future and your ability to maintain the lifestyle you desire and provide for the people you care about most. You've worked hard for what you've earned, and you want to make the best possible decisions in order to maximize and protect it, and that's where we come in.
Here at Tim Martin Wealth Strategies, we give our clients clarity and confidence through holistic financial planning, and we do it in an un-intimidating, un-stuffy way. We'll never talk down to you or over your head, and we'll always take the time to listen to you and learn about your goals, fears, and values before making recommendations on what you could or should do with your money.
Our focus is on helping you clarify where you are and where you're trying to go, and then empowering you with the information, tools and resources you need in order to make wise decisions that will get you on the path to your goals. You'll have peace of mind from knowing you're moving in the right direction, and you can rest assured that we'll be here to help you monitor things and make adjustments over time as life evolves and things change.
If you're looking for a financial partner who will treat you like family and keep you on the right path through the twists and turns of life, we'd love to talk.
Meet Our Team
Tim Martin, LUTCF
Owner/Adviser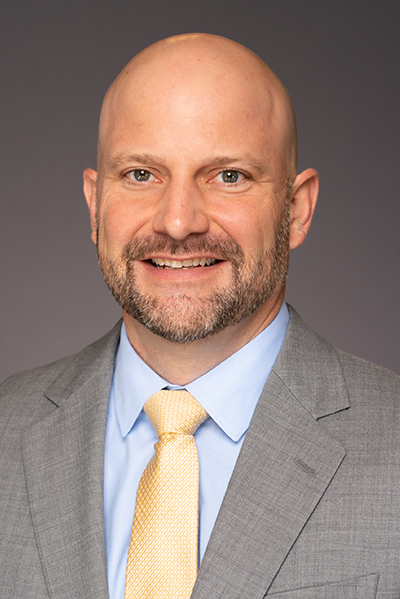 Katie Clark
Assistant Office Manager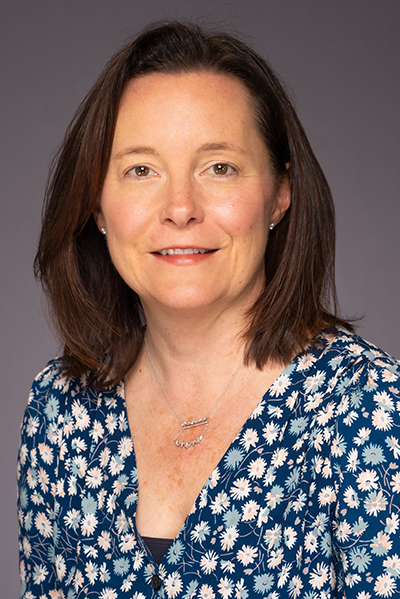 Strategic Resources
Effective financial planning can sometimes require a team of experts working together to serve your best interests. In such situations, we are the quarterback who makes sure everyone is working together to achieve the best possible results. If you have existing team members you trust, such as your CPA or attorney, we are happy to work with them, and we can also bring in our subject-matter experts as needed. Some of our strategic alliances are detailed below.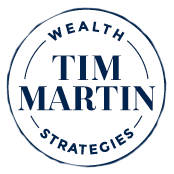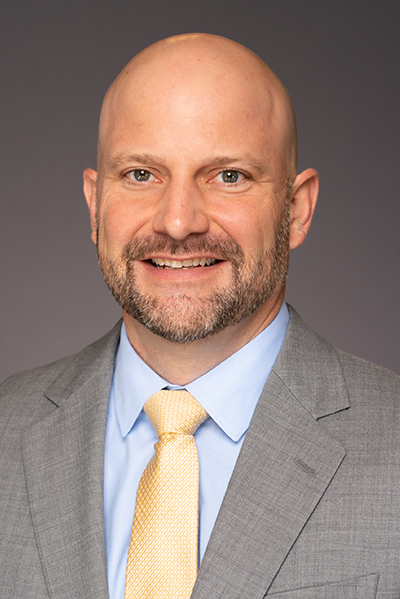 Tim Martin, LUTCF
Owner/Adviser
In 2020, Tim Martin will celebrate 20 years in financial services. A graduate from the Goizueta Business School at Emory University in Atlanta with a finance degree at the age of 21, he started Tim Martin Wealth Strategies.
Tim realized that clients discovered that the question, "Am I going to be okay financially?" could not be answered from a representative on an 800-line or from a website that doesn't know you personally. Relationships matter to Tim and he has found that listening is the key to understanding and developing a plan. Always putting the client's needs first gets the job done right.
Tim is a Fellow with the Life Underwriters Training Council and a member of the National Association of Insurance and Financial Advisors (NAIFA)-Atlanta Chapter. He is currently enrolled in the American College of Financial Services Certified Financial Planner (CFP®) program allowing him to keep up with current industry trends and tax-laws.
Series 7, 6, 66, 63, and 24 FINRA securities licenses.
Life, Accident, Sickness Licensed in multiple states.
Georgia Variable Products licensed.
Professional accomplishments of note:
Rookie of the Year Award for NYLIFE Securities, 2001
Million Dollar Round Table (MDRT)* Lifetime Member
2011 AAC Triple Crown Award
NAIFA Atlanta Chapter Top Advisor Under 40, 2011-18
Chairman's Council Agent, NYLIFE Securities
2014 Leadership DeKalb Class
2013 MS Society-Atlanta Chapter Leadership Class
Candidate for Decatur, GA City Commission, District 1, 2017
National community impact grant recipient ($25k) from the NYL Foundation benefiting the DeKalb Library Foundation, 2019
*The Million Dollar Round Table (MDRT), The Premier Association of Financial Professionals, is recognized globally as the standard of excellence in life insurance sales performance.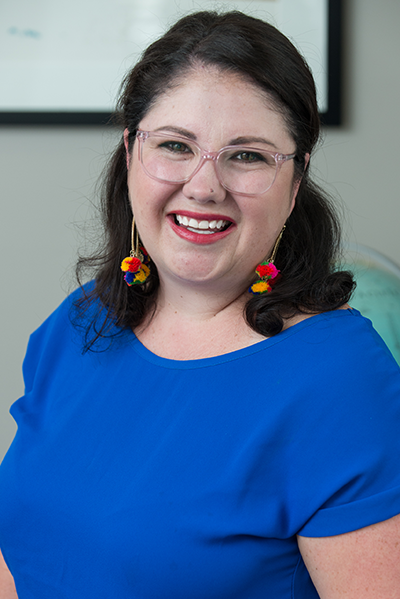 Katie Abel
Client Service Specialist
Katie Abel is a native of Decatur, Georgia. She has a degree from Arizona State University in Interdisciplinary Studies with concentrations in marketing and communications. Most of her career has been spent as a Special Events Coordinator for ASU, Marriott Hotels, and the City of Decatur.
Recognizing that she wanted to spend more time with her husband Mark and her two kids, Molly and Griffin, she left the long nights and weekends of special events and joined Tim Martin Wealth Strategies in April of 2016. Working with Tim gives her the ability to connect with people in her community but also have time to spend with her family.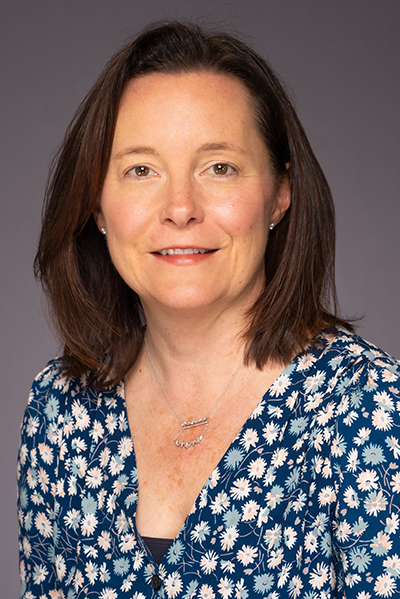 Katie Clark
Assistant Office Manager
Katie Clarke currently resides in Decatur, Georgia with her husband Jon, and her children, Andrew and Emily. She has a bachelors from the University of Michigan in English and a Masters in education from Georgia State. Most of her career was spent as a training project manager at The Home Depot.
Katie has stayed home for several years with her children. Deciding she wanted to work outside of the home again, she started at Tim Martin Wealth Strategies in November 2021. Working with Tim gives her the ability to connect with people in her community but also have time to spend with her family.
Decatur Hometown Hero (2018 Recipient)
Decatur started its Hometown Heroes program in 1996 at the close of the Hometown to the World Festival held during the Atlanta Olympic Games. The 14-day festival was a success because of the hundreds of volunteers who helped. At the close of that festival, the City Commission honored the volunteers, and since then the Hometown Heroes awards have been presented annually. With the 2018 presentations, Decatur now boasts 22 years of Hometown Heroes with 325 people having received this special recognition. There is a "Wall of Heroes" in Decatur City Hall where photos and names of all the Hometown Heroes may be found.
Dekalb Library Foundation Board Member
The mission of the DeKalb Library Foundation is to provide support for DeKalb County Public Library beyond public funding and to enrich the lives of DeKalb County citizens through educational, cultural and literary programs and services. The Foundation provides funding not covered by tax dollars for literacy and cultural programs and supplements the books and materials fund. The DeKalb Library Foundation envisions the DeKalb County Public Library as a resource for a lifetime of learning that will build an educated, informed DeKalb community.
Westchester PTA (President)
Our mission is to build a welcoming and engaged community of families, staff, neighbors, and businesses that provides volunteer and financial support to enhance educational experiences, ensure academic success, and foster the wellness of all Westchester students.
Oxford College of Emory University Alumni Board Member
OCAB supports and promotes the college's educational excellence in two ways. The board creates and sustains a framework for Oxford to communicate regularly with and serve its alumni and allows alumni to communicate with and serve the college.
Decatur Rotary Foundation Board Member
The Decatur Rotary Club has over 100 members, all in leadership positions in Decatur-based businesses. Our group is represented by a wide range of industries and practices. Fellowship is one of the foundations our club is built upon; service and giving are the others.
Decatur Business Association (President)
The Decatur Business Association (DBA) is a membership organization representing businesses, professionals, financial institutions, arts groups, associated agencies and organizations and private individuals who share an interest in promoting and doing business in the City of Decatur. Our primary goals are to serve as advocates for the business interests of the city and to promote Decatur as a unique, thriving, small-town experience in metro Atlanta.
NAIFA Atlanta
NAIFA is one of the nation's oldest and largest associations representing the interests of insurance professionals from every Congressional district in the United States. NAIFA members assist consumers by focusing their practices on one or more of the following: life insurance and annuities, health insurance and employee benefits, multiline, and financial advising and investments. NAIFA's mission is to advocate for a positive legislative and regulatory environment, enhance business and professional skills, and promote the ethical conduct of its members.
Clairmont Presbyterian Church (Elder/Sunday School Teacher)
A community church striving to be a family of God where people BELONG to God and one another, GROW as disciples of Jesus, and SERVE the community where God has placed us.
Go West Ponce
Membership organization where businesses and neighbors are dedicated to building community along the West Ponce De Leon Ave corridor in Decatur, Georgia.
Leadership Dekalb (Class of 2014)
Leadership DeKalb convenes and connects leaders, informs them on matters vital to the county and enhances their leadership skills. This strengthened pipeline of talent immerses in the public, private and not-for-profit sectors, thereby advancing quality of life in DeKalb. With focus on the entire county, we position current and emerging leaders – reflecting the area's rich diversity – to unite, commit and act to make DeKalb a premier place to live, work and enjoy life. Class members learn about history, diversity, government, justice, arts and culture, education, health and economic development in the county. Classmates and alumni gain access to other leaders in all of these sectors. With over 1,000 alumni, we facilitate long-term leadership sustainability.
MS Society-Atlanta (2013 Leadership Class)
The National MS Society helps each person affected by MS in our area address the challenges of living with MS. We help by raising funds for cutting-edge research, driving change through advocacy, facilitating professional education and providing programs and services that empower people with MS and their families to move their lives forward. Our staff and volunteers are dedicated to achieving a world free of MS. Through our chapter's support services and educational programs for people living with MS and their families and friends, we help connect people in our local communities who want to do something about MS now.
Decatur Education Foundation
The foundation is an independent nonprofit that works in close partnership with City Schools of Decatur. More specifically, DEF works to:
Help individuals or organizations implement select ideas to support youth
Fund special initiatives from City Schools of Decatur
Host and manage scholarships and other funds for designated purposes
Connect people and ideas with others to benefit Decatur youth
Create or join collaborations to address needs and support programs
Decatur Arts Alliance
The Decatur Arts Alliance is a nonprofit partnership of artists, business owners, and residents dedicated to supporting and enhancing the arts in the city of Decatur. The DAA sponsors the annual festivals as well as special art events for members only. It also provides a collaborative environment to coordinate the interests of artists, gallery owners, theater groups, dance groups and performance venues within Decatur and to develop the city as a strong arts community.
Decatur Makers
Decatur Makers is a welcoming, family-friendly community of inquisitive, motivated people who work together in a safe environment to discover, understand, design and create interesting things.
MLK Project
In 2003, Decatur identified a need to alleviate the economic pressures on our community's elderly and thereby enable at-risk seniors to remain in their homes safely and comfortably, improving their quality of life. To achieve these goals, the MLK, Jr. Service Project was started to provide house maintenance and repair, free of charge, to Decatur senior citizen homeowners during the MLK, Jr. holiday weekend. That first year's project commenced with 100 volunteers and eight homes.
STAR Program DeKalb County (Chair)
Student Teacher Achievement Recognition (STAR) program honors DeKalb County's highest achieving high school seniors and the teachers who have been most instrumental in their academic development. More than 30 high schools in the county participate in each year's celebration in Decatur, GA. Winners go on to compete against peers across the state of Georgia.
×
New York Life
Tim Martin and his fellow financial professionals are proud to be affiliated with New York Life Insurance Company. New York Life and its wholly-owned subsidiaries provide life insurance, fixed annuities, and long-term care insurance. A mutual insurance company, New York Life is one of the largest mutual life insurance company in the United States and holds the highest possible financial strength ratings currently awarded to any life insurer from all four of the major credit rating agencies: A.M. Best (A++), Fitch (AAA), Moody's Investor Service (Aaa), Standard & Poor's (AA+). (Source: Individual independent rating agency commentary as of 7/27/18.)
×
The Advanced Planning Group
The Advanced Planning Group collectively leverages years of practical experience and disciplines in law, accounting and financial service, in order to provide New York Life agents with unparalleled assistance in estate, business, and life insurance planning. Because the Advanced Planning Group supports agents who have a nationwide clientele, the group has insight consulting on estate and business plans at all levels of wealth across all 50 states. The Advanced Planning Group is called to action to advise on hundreds of business and estate plans each year; and that means Tim Martin can bring experience, value and insight to your planning situation. The Advanced Planning Group does not provide specific legal, tax or accounting advice.